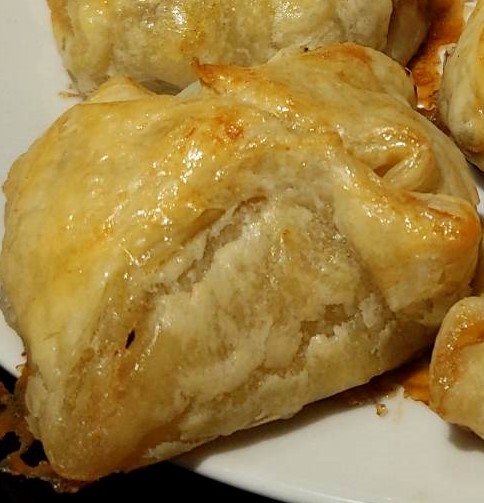 I made mini beef wellingtons tonight for dinner. As part of the holidays, my employer gave me a meal kit and a Zoom recording of a chef making said wellingtons. It was convenient because all the ingredients were included and I didn't need to go out and getting anything.
They weren't perfect looking but it tasted pretty good. If I were to make them again, I am sure I'd improve upon it. The pastry was a bit too moist because I didn't cook enough of the water out of the mushrooms and spinach that was inside. I also think I took it out of oven about five minutes too soon.
Now that I've done it once, I can probably make them 25% faster. It took me about an hour to make. Next time indeed!