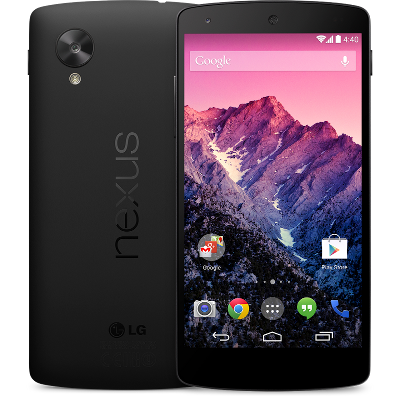 This morning Google released their latest official Android phone, the Nexus 5. The phone's release also coincided with the unveiling of the latest version of the Android operating system, version 4.4 dubbed Kit Kat. Yes, that refers to the chocolate bar as each version release is named after a dessert. Anyone remember cupcake?
I was assuming the new OS would be coming to my phone, the Galaxy Nexus which is also an official Google phone. It was released in late 2011, which makes it barely two years old. Unfortunately, the word on the street is that the Galaxy Nexus will no longer receive any official OS upgrades. Whatever functionality I have on the phone now is the way it's gonna stay. No more new toys for this old dog as it will stay on version 4.2.1.
To be fair, it's not like my phone is slow as molasses. It still works great. It's fast and responsive enough for all my needs. Apps, both existing and new, will continue to work on my phone for probably a year and a half or even more. If I don't update those apps, they will continue to work for way beyond that. It does, however, feel like the future of all Android features are taking off into distance and I can only watch as they speed away.
I bought my first smartphone in 2010 and I waited until August of 2012 to buy my current phone. It hasn't been even a year and a half since I got my Galaxy Nexus. Is there a Nexus 5 for me in the near future? Doesn't matter I guess since the new phone is already sold out. First world problems!