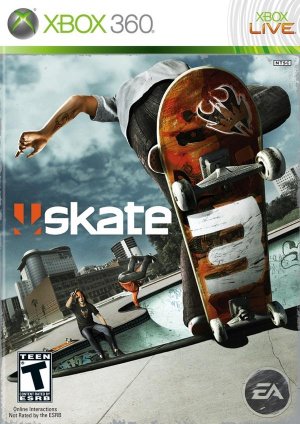 UPDATE: Both Jamil and Amar answered correctly. Through a random draw, Jamil's name came up. So congratulations to Jamil on winning his copy of skate 3! I'll be in touch with Amar for a consolation prize. As he appears to be from Lithuania, I'm not sure my NTSC copy of skate 3 would have even worked on his European Xbox 360. This concludes another fantastic free giveaway on et.com!!!
—————————–
I have an unopened, brand new, shiny copy of skate 3 for the Xbox 360 to give away to one of my loyal readers. To enter this give-away, you just have to answer one simple question. The original skate was set in the fictional city of San Vanelona. What three real-life cities was San Van based on?
Post your answers as a comment to this post. The winner will be drawn at random or by using an algorithm of my choice.