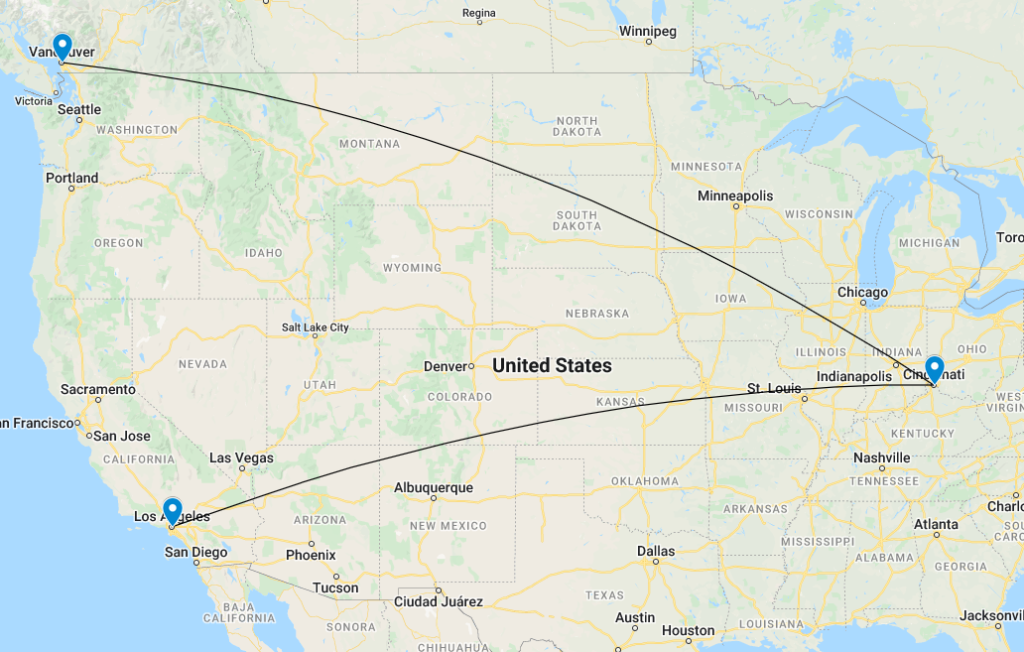 My A/V receiver arrived via a crappy shipping company today. Let's just say it wasn't FedEx nor was it UPS. This piece of electronics had an eventful journey to get to me. I originally thought it would be a straightforward path to Vancouver since I realized the shipment would begin somewhere in California.
It turns out it would start from Los Angeles. Then my tracking info said something about Cincinnati. I thought that might have been a mistake but sure enough after it left LA, it did indeed arrive in Cincinnati. It traveled nearly across the continent in the wrong direction only then to cross back again in right direction to get to me.
Now let's be clear, I'm not saying this sort of weird routing makes a shipping company crappy, FedEx and UPS do this as well for their packages. I'm pretty sure that Cincinnati is some sorta central hub that is better suited to perhaps handle packages that need to cross borders with customs and such, necessitating criss-crossing the continent. I get it but when you plot it out on a map, it looks weird.