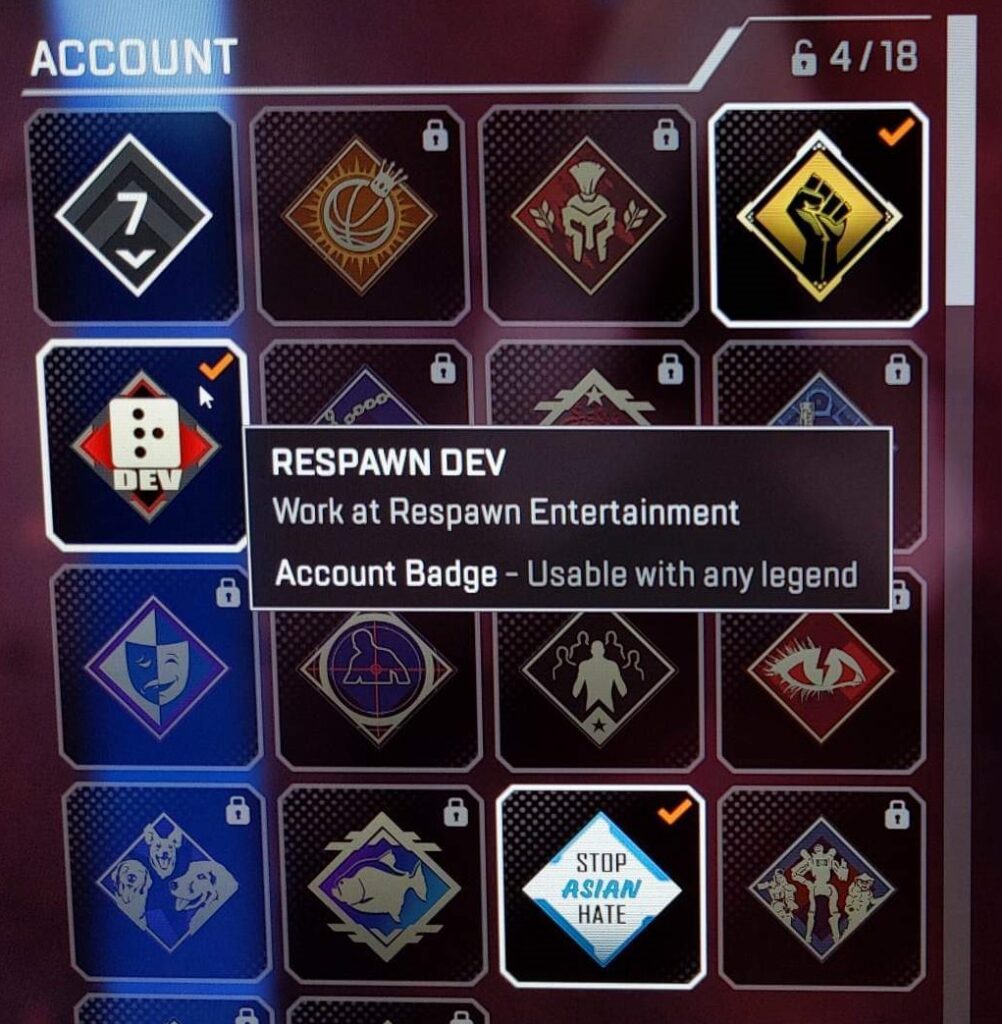 The game I work on allows players to personalize their own accounts in many different ways, one of which is to select badges that other players can see. If you work on the game, developers get a special badge that only we have access to. After a delay of several months, due to reasons that I'm not entirely aware of, I finally got my dev badge on the weekend.
I hear that selecting that badge is a bit of a double-edged sword. You can get lots of attention, both good and bad. Some of my co-workers choose to not display the badge and go anonymous, while others don't mind.
I'm terrible at the game I work on, so I haven't played a game yet with my dev badge selected. I'm sorta nervous to take it out for a spin.