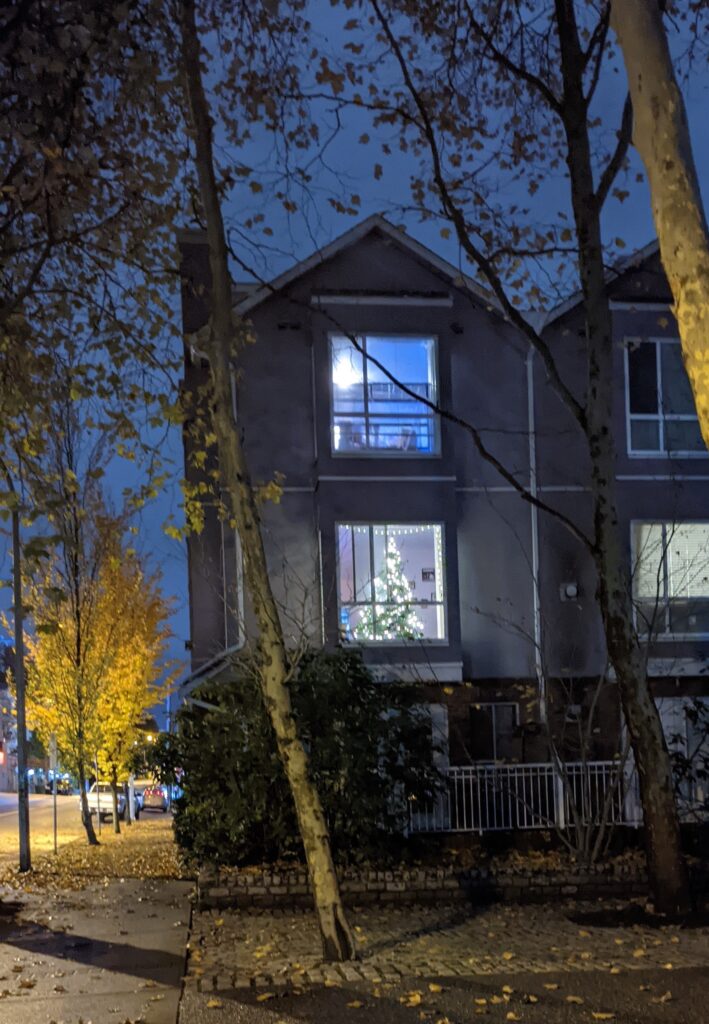 I took the above picture almost three weeks ago, on November 4, just a few days after Halloween. Someone had put up their Christmas tree and lights basically two months before Christmas Day. My first reaction was that it was too early for a tree to go up and for Christmas decorations to appear. That reaction stayed in my head for about ten seconds when I changed my mind.
This has been a very different and difficult year for many people. I don't know what others have gone through in the last few months. We're all just trying to survive and do our best until better days are here. If putting up a tree and lights a few weeks early can bring this family a little more joy in their lives, then I cannot blame them. I hope their holidays are as happy as they wish them to be.
We're all trying to cope as best as we can and it's important not to be critical about the little things right now.