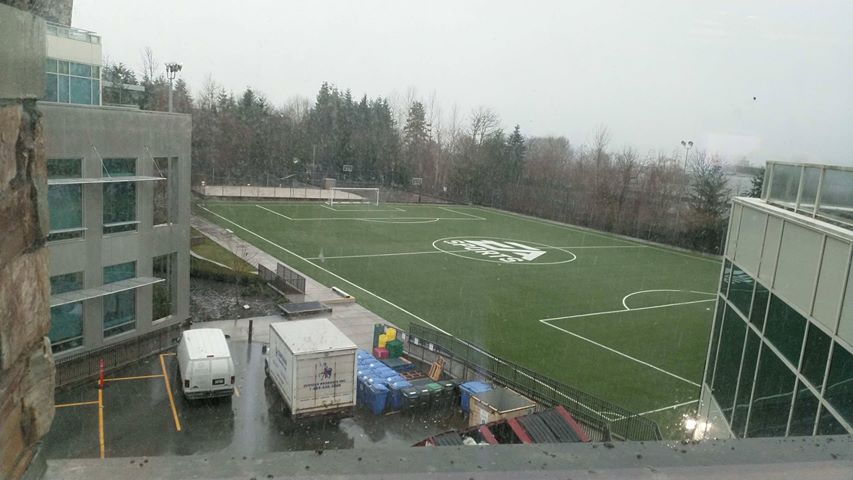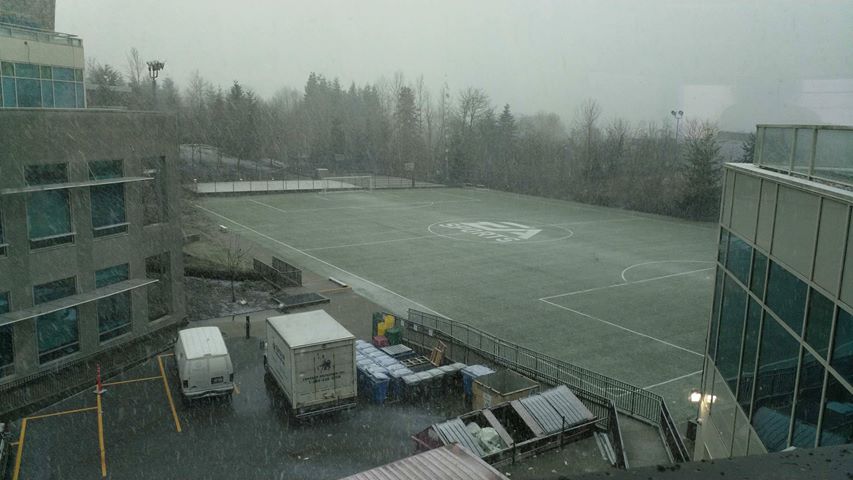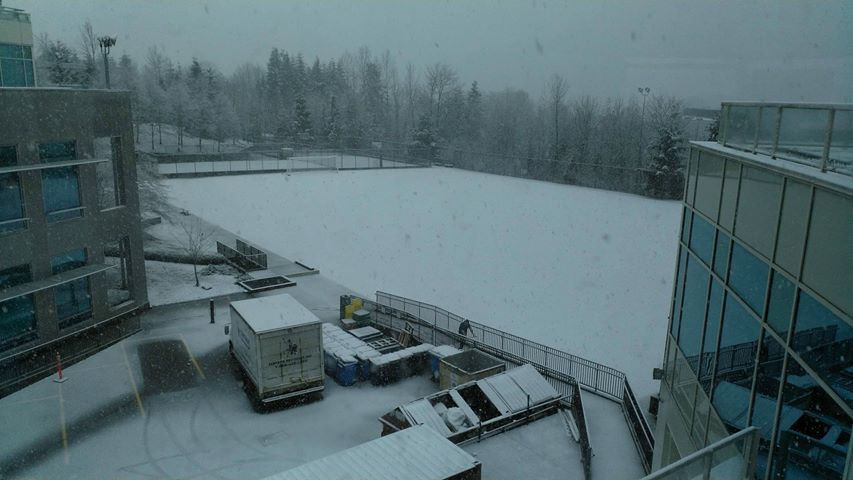 When I went to work this morning, it was very rainy and wet. It was so wet outside that my shoes got drenched and my socks were soaking up water. After a very uncomfortable walk to work, I changed my socks and settled in for a rainy work day. I had a morning meeting and then the weather changed.
The three images you see above were taken less than an hour apart from the first image to the last. Lots of people bailed from work around lunch time, afraid that the roads would be a nightmare come evening. My manager gave the engineers the ok to leave early. I stayed until 2pm and to be honest, my commute wasn't that bad.
It's supposed to snow again on Thursday.