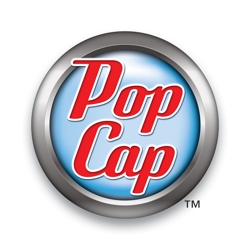 Last week, I asked you, my loyal readers, to return here for an announcement. Well, one week has passed and I'm ready to announce that I have accepted a position at PopCap Games. My last day at work at my previous company was on Friday. I have a week off and will start at PopCap next Monday. Some of you might be wondering why I left my last job less than four months after starting it. There are many reasons for my decision but it mainly came down to a great opportunity at PopCap. I know two former co-workers at the studio and they'll become co-workers once again which I am looking forward to. Also, in the social/mobile/casual space, PopCap is one of the best, both in terms of quality and reputation. They have an amazing stable of IP including Bejeweled and Plants vs. Zombies. The chance to work for such an amazing studio was just too good to pass up, so I took it. There were a couple of other reasons too but I won't state them here publicly.
So the PopCap Vancouver studio is located in the historic Gastown area of downtown Vancouver. Gastown is a great area of the city and offers a lot of character to those visiting or working in it. Incidentally, the studio is just a block away from the old Black Box studio, where I spent many great years *single tear*. Speaking of Electronic Arts, this new move also means I am now, once again, an employee of EA. Less than three years ago, EA bought PopCap for nearly a billion dollars. This is the second time I've been hired by a studio that was once independent and then bought by EA. Oversight of the studio is handled by two different entities. Technically, the PopCap Vancouver is under the organizational umbrella of EA Canada out in Burnaby. Creatively and culturally though, the studio still maintains its identity via PopCap HQ down in Seattle. For example, I'll have a PopCap e-mail address as opposed to EA one (though I'm sure an alias will also be setup for me).
I am very excited about this new step in my career. There will be a lot of opportunity for growth, fun, and discovery. I cannot wait to make some great games at PopCap.