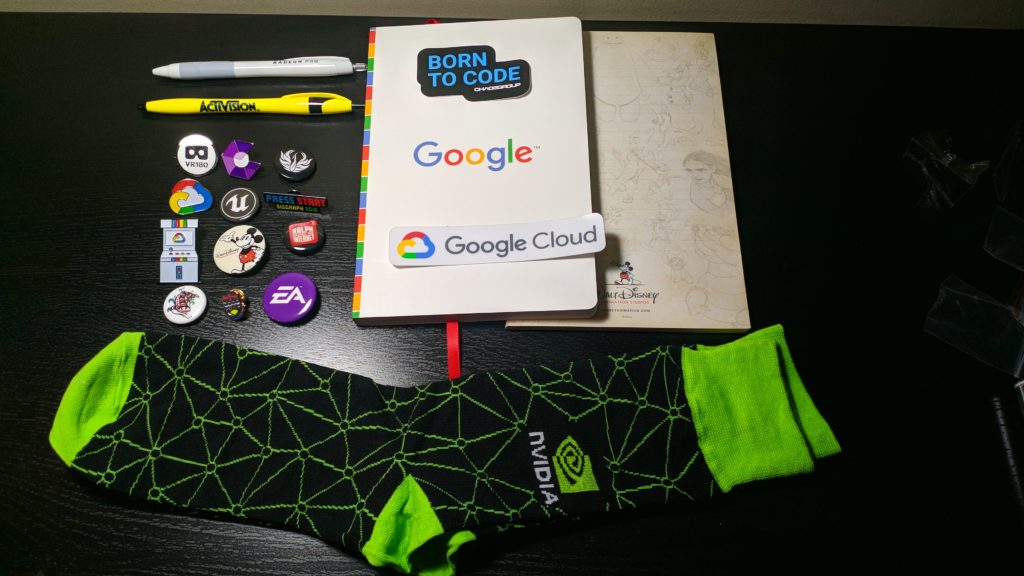 As promised, here's just some of the stuff I picked up this week at SIGGRAPH 2018 in Vancouver. I got a lot of pins, most from Google. Interestingly, there are two British Columbia related pins. One is the shield of this province, this was given out at the booth where you could inquire with the provincial government as to how to immigrate to this province. The other native Indian art pin was given away at the Campbell River booth. Yes, the small town of Campbell River was at SIGGRAPH promoting the town as viable place to live with enough Internet infrastructure to be able to work remotely.
I also got a really cool notebook from Google and a lovely notepad from Disney. The notepad has some awesome light sketches of their most recent and loved characters.
Last but not least, I got some socks from Nvidia! I'm more of an AMD guy but I'll definitely wear these socks!