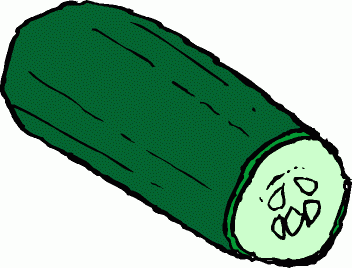 There is currently a cucumber recall in parts of Canada due to a possible salmonella contamination. I didn't really think twice about this because I can't even remember the last time I even bought a cucumber. Then it dawned on me I ate some cucumber in a chef's salad for dinner tonight, purchased from Save-On-Foods, one of the supermarkets listed in the recall.
Now I might be ok since the recall covers cukes sold on or before September 4th. The label on my salad said it was prepared on the 7th of September, which was yesterday. Of course, the date it was prepared doesn't mean that was the date the cucumber arrived at the store. It's unlikely though they would have made the salad with the bad cucumbers given the recall was known on the 7th. I mean, that would be irresponsible right? Well, as I like to say, if there is a non-zero chance of something happening, that means that something could happen.
The symptoms of food poisoning brought about by salmonella will appear within 12 to 72 hours. If I'm not sick by the end of Friday, I know I'm good. Let the countdown begin!