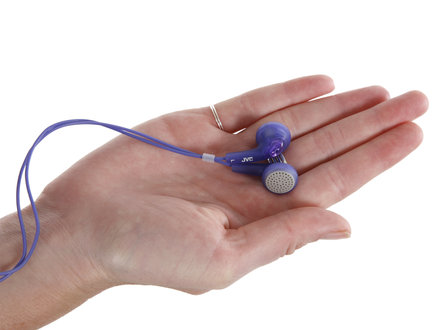 So most people don't know, for a software engineer who has used technology for most, if not all his life, I'm pretty behind in some areas. For example, prior to my trip to Montreal in June, I owned and used only one set of earbud headphones which I originally bought sometime around 2005. This old and beat up pair of buds used to get tangled in my messenger bag all the time. I could put them in my bag and take them out literally a second later and they'd be all tangled to hell. I suppose I could have meticulously wrapped them up and tied the ends so that they couldn't get tangled but who has the time for that? So I was just resigned to the fact that they would get tangled no matter what and I'd have to spend a minute each time to get them untangled.
Then in June, I was heading to Montreal for a wedding. At the airport, while I was waiting for my flight, I discovered I had forgotten to bring my headphones. Not wanting to buy the crappy onboard headphones, I decided to buy a pair from one of the many stores at the boarding gates. It had probably been seven years since I had purchased a pair of earbud headphones. When I got the stupid clamshell plastic packaging off, I noticed something different about these buds. There was a plastic guide piece that you could slide up and down the wires. When you slid the piece up towards the buds, it kept the two individual wires from separating and thus causing all the tangling in the first place. So when you store the headphones, the piece is all the way up. When you're listening with them, you slide the piece down so the wires can separate. You can see this magical piece of plastic in the photo above.
If you could have seen my face on the flight, you probably thought I was on my first airplane because I had this goofy look on my face, marveling at the fact that we, as a race, had solved the tangled headphone problem. I don't know how long ago we solved this problem but I believe that marked a major milestone in our history. I am beginning to wonder what other problems we have solved that I don't know about.