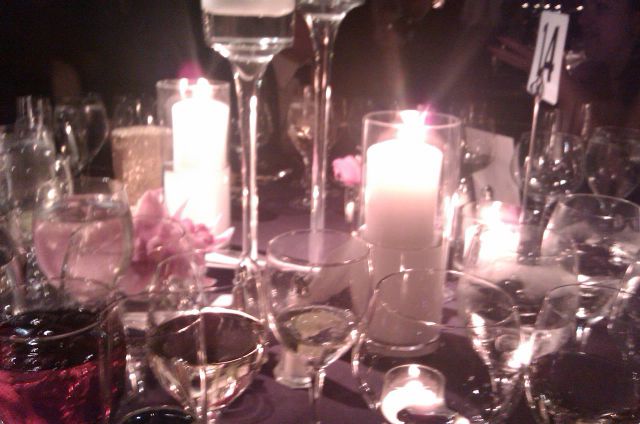 I've mentioned in several posts about my attendance at a black-tie wedding. This explained my journey to find a suitable bit of clothing for the event. What I didn't tell most of you, my loyal readers, was when the wedding actually was. After the four hour plus strata council meeting on Thursday night, I completed my packing and was off to the airport the next morning.
Now I usually pride myself as a bit of a veteran traveler and book the best possible flights to my destinations. In this case, though, I really dropped the ball and was unable to book the best way to New York City from Vancouver. For my money, the best flight to NYC is the non-stop Cathay Pacific flight CX888. It's awesome for several reasons. First, it's obviously non-stop but this route is serviced by a wide-body jet, meaning your five hour flight is on the most comfortable of planes. The first time I flew this flight, I was on a 747. Cathay now has switched to the more modern 777. Secondly, this flight and the return flight leaves at the absolute best times. Both flights leave local time late at night, so you're essentially overnighting on the plane. You leave YVR at around 11pm meaning you don't have to take that day off work and you arrive in New York the next morning, giving you the entire day to work with, no wasted time at all. You also leave JFK at night, returning to YVR at around 2am, meaning it's quite possible to go into work the next day. I unfortunately, could not get these flights and was forced to change planes in Seattle on the outbound leg and then flying in Newark Liberty. I was able to get a non-stop flight on the way back but it was a very early morning flight which meant I had very little sleep the night before.
Anyways, once I actually arrived in NYC, it was a bit of a whirlwind weekend. I arrived at night in New Jersey which kinda sucked. I spent the night at a very plain and old Ramada by the airport. In the morning, I made my way to the real hotel that had been set aside for wedding guests. My friend who was getting married was someone whom I met while I was living at SJC during my grad school years. That meant there were other SJC alums who were at the wedding, so Saturday meant there was a lot of catching up to do. There was a bit of a "lads" dinner at a great steakhouse in midtown Manhattan and then the groom's parents hosted a cocktail reception at a nearby restaurant.
The actual wedding was on the Sunday, so things didn't get too out of hand at the pre-wedding party. On Sunday, we kept things light as we needed to be at the wedding venue by 5:300pm. I've heard and read a lot about Chelsea Piers, so it was great to finally be there in person. The wedding itself was fantastic, a very classy event all the way. My friend and his new bride should be congratulated on a high quality wedding. There wasn't a whole lot of after partying that I could do because less than seven hours after the wedding reception ended, I was already on a plane on the tarmac at Newark Liberty on my way home.
This was my third time to NYC and by far the shortest visit. It should almost be a crime to visit that city for such a short duration but the trip was about seeing my friend get married and not about the city itself. I'm also still unemployed at the moment so spending time and money in an expensive city isn't ideal right now. Even though I was there for only a few days, the trip was able to generate a few ideas for some posts in the next little while, so I'm hoping to share some anecdotes with you. Stay tuned for those.