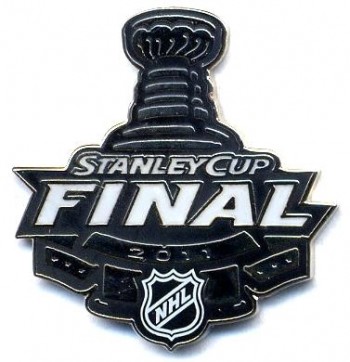 Today at 5pm PST, my beloved Vancouver Canucks will face the Boston Bruins in the first game of the 2011 Stanley Cup Final. I've waited exactly 16 years, 11 months, and 18 days for the Canucks to return to the Final. The waiting began on June 14, 1994 when I watched a tired and battered Trevor Linden lean up against the boards on one knee at Madison Square Garden where the New York Rangers celebrated wildly before him. Linden, with his nose broken and ribs cracked,  wore a look of disappointment, a look that was replicated across millions of British Columbians that night, myself included.
In those nearly seventeen years in between, I waited patiently for a Vancouver team to return to the big dance. In all those years, no team managed to get beyond the second round, except for this year's edition of the Canucks. There were plenty of years of disappointments. There were the dark and terrible Mike Keenan and Mark Messier days. Those were probably the worst. There is a reason why Keenan and Messier don't come back to Vancouver to visit. Then there were the years the Canucks didn't even make the playoffs. Or perhaps even worse, the years of playoff disappointments; lost leads in a game seven and so forth.
So here we are again, one last but giant hurdle to cross before the ultimate prize that awaits. I can feel the anticipation that's been building in the city and across the province. Victory is not assured and the struggle ahead will be great. Though I've been incredibly anxious and nervous for almost a week now, this is what I've been waiting for all these years. We're now into the final stretch. I can only hope the results will be different this time around.